AR Indoor Navigation
AR indoor navigation helps to find either the shortest way or a predefined route to a point of interest (POI).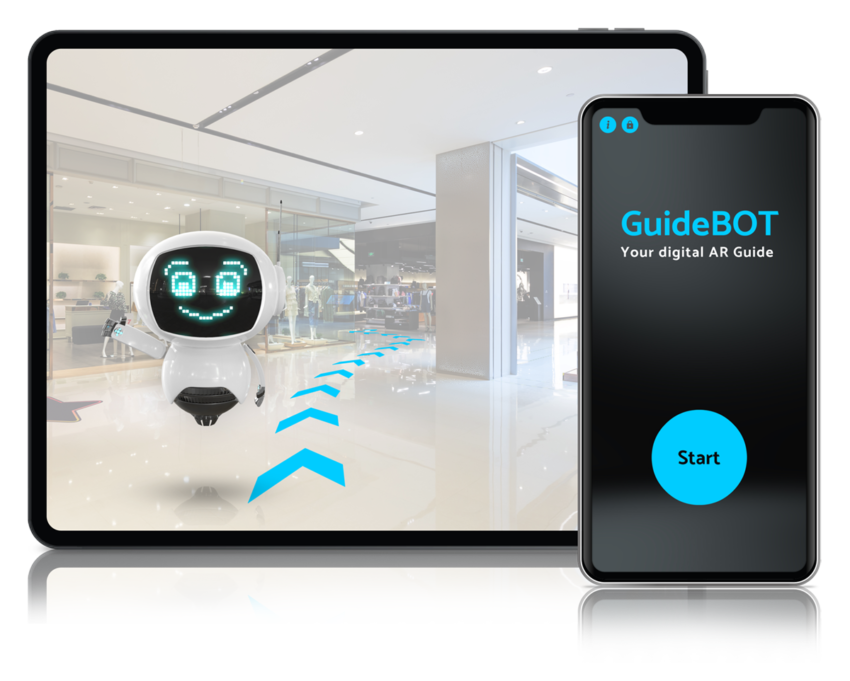 GuideBOT

Template

GuideBOT is an indoor navigation template with a virtual character's guidance and assistance. The guide may be easily replaced by your own customized character model. Routes are defined either through a browser-based admin interface or created directly within the app. A variety of tracking technologies is available to suit any location scenario. The template can be extended with AI chatbot features and supports both text and voice input. The style of the app can be easily customized with either our online editor or with CSS. Content (fonts, images, 3D models, etc.) can be conveniently uploaded through our intuitive user back end.
Depending on the template variant, one or multiple of the following tracking technologies are available.