Furniture Live
Template
A powerful, high-end and up-to-date Augmented Reality template for product visualization.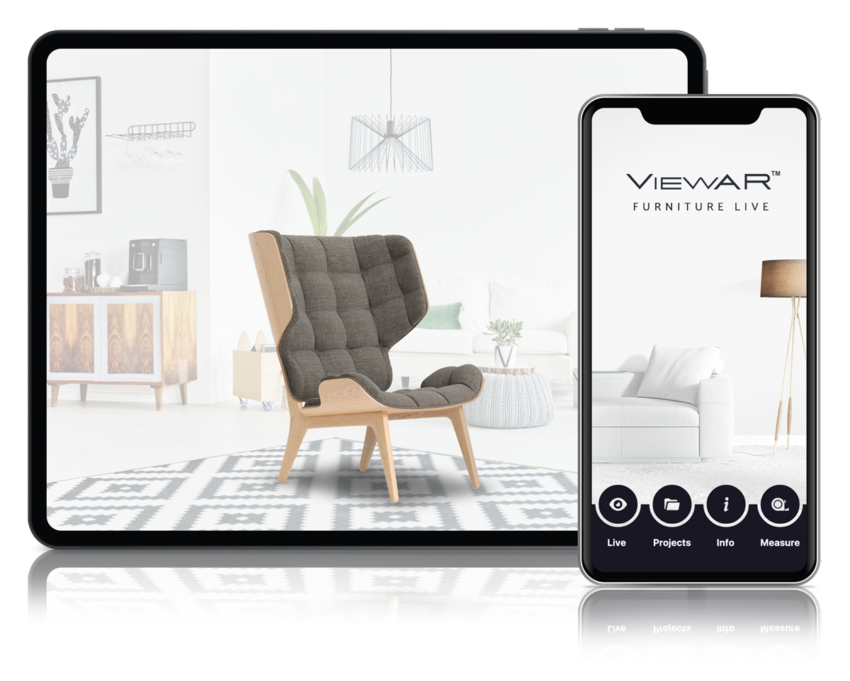 The Furniture Live template is your first choice when it comes to furniture visualization. It consists of all features of our "Products Live" template and additionally two unique features specially created for the furniture industry. With the help of the "Measure" feature, users can record three-dimensional copies of their rooms. Recorded room layouts can either be viewed directly in the app or exported in almost all common 3D file formats. The "Empty Room" feature enables users to hide existing furnitures in a room by overlaying them with a digital copy of the room. Like all our templates, the app appearance can be easily styled with either our online editor or with CSS. Content (fonts, images, 3D models, etc.) can be conveniently uploaded through our intuitive user back end.
Pricing
Free
€ 0
Forever
Small
€ 199
/ month / license
Large
€ 299
/ month / license
Custom
contact us
Included content slots
10
50
100
100+
App access
Products Live app
Products Live app
Products Live app
stand alone app
Stand alone app
contact us
contact us
included
Minimum contract term
12 months
12 months
12 months
Support
limited via chat
chat
chat
chat & phone
Source Code Access
on request
General Template Features
Shopping List
Items placed in a scene are listed in the shopping list. Optionally, they may be linked to an external URL (e.g. product information, online-shop, advertising).
Shopping Cart API
Connect an existing e-commerce platform to the ViewAR app using our Shopping Cart API.
Multiple Object Placement
Create complex scenes using multiple models. Use the online 3D Model Editor to apply performance optimized textures.
Scene Save/Load
Save and load scenes from a personal storage.
Freeze Frame
To save an AR scene for later viewing and editing, save the scene with the snapshot of the camera image as background. Models in the scene will preserve their editing capabilities.