HELPAR is an efficient collaborative solution for remote guidance, which combines video streaming and AR technology. This superimposes the user's camera image with computer-generated visuals to enable interactions and AR markings.
Features
Reduce troubleshooting and repair time.
Resolve issues much faster with live audio and video streaming through remote assistance, regardless of the types of issues you face.

Show and explain issues more easily by being able to start a live transmission on the spot with your smartphone or smart glass. Like in conventional remote assistance applications, videos and images are broadcast in real time between users, but enhanced with AR annotations.

Enrich remote assistance with virtual arrows and markings to make explaining remotely easier.

Once placed, sticky annotations remain in their position throughout the entire remote assistance call. This makes it easier to refer to the issues at hand. Just mark the position you are referring to with AR markings.

Object tracking enables users to detect and track objects based on a 3D model.

Set up trackers using 3D models, CAD data or 3D scans as a reference without any complex configurations. Superimposing objects in the real world enable to show object animations or mark positions on an object that are out of focus during the call.

Through this feature, the admin can annotate something that was previously shown even though he is not currently focusing on it.

It is possible to set an annotation at a previous position. When the call is further advanced, the admin can go back, choose a frame that was saved during the call, and add an annotation. Simply navigate back to a previous frame of the call and annotate at the position of your choice.

This feature enables explaining virtually without the need for a physical object.

Use the digital model to explain and train employees on new products, educate technicians, or enable the explanation of objects that are still under development. All you need is a digital model on which you want to explain. This also allows you to explain at any time and any place.
HELPAR offers benefits for a wide range of industries. Learn where HELPAR can support your business and how you can benefit from it.
Supported devices
Built for all AR capable devices.
Mobile
HELPAR runs on all augmented reality capable mobile devices. The advantage of mobile devices is obvious. Communicate better and recognize issues easier with digital annotations that stay in place. The information is easily accessible and manageable for everyone in the company. Our applications are optimized for a variety of devices, both new and old.
Desktop
All HELPAR desktop applications are cloud / browser based and don't need any local installation. Solve issues remotely with over the shoulder-guidance powered by augmented reality. It is easy to come back and see the hints and tips that were given some time before. Provide instant access to experts to reduce errors and downtimes in the long run.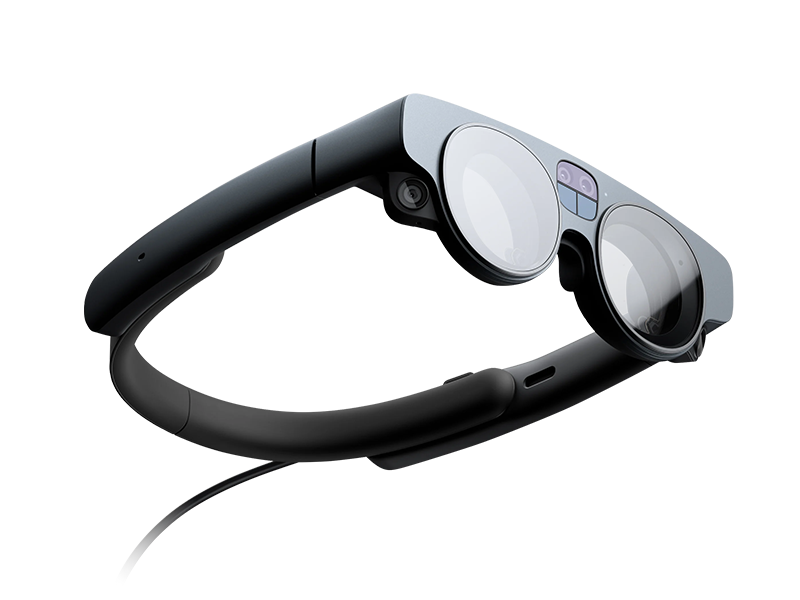 AR glasses
HELPAR will support the Magic Leap 2 very soon. All available and upcoming HELPAR features will be ported and optimized for a gesture control usage.
Smart glasses (TBA)
Hands-free assistant reality headsets like the RealWear HMT-1 are going to be support by HELPAR soon. A selection of features such as remote assistance will be ported and optimized for 2D UI control.