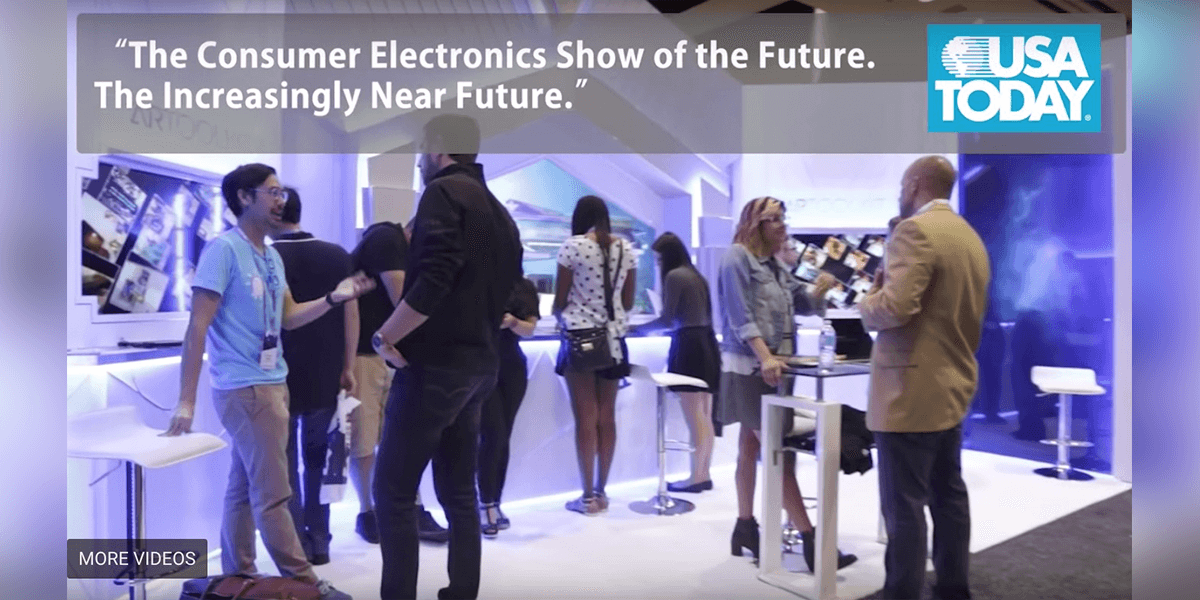 ViewAR could be proud of its major appearance when it comes to name the participating giants of today's technology like Samsung, Intel, IBM or NASA, just to name a few. Nevertheless, standing its ground with the highly sophisticated SDK platform, the Austrian innovation leader sets new standards for the broad adaption of AR technology.
Yes, the event impressed by the "who's who" list of participants. Obviously, nobody who takes interest in Augmented Reality would ever miss such a chance to watch, talk, share or discuss with top leaders of the technological Olympus. No less then "bring superpowers to the world" expressed the event's main objective, namely to present the most exciting industry of our times and to change the perception of reality sustainably and forever.
"The Consumer Electronics Show of the Future. The increasingly Near Future." – USA Today
But let figures talk at the beginning. With over 4,700 attendees, 351 speakers and 212 exhibitors on over 100,000 sqft., AWE USA 2017 really made a strong impression to the AR community. That's what we call a real playground for evangelists, investors, publishers and developers of technology, which no doubt will change the world's perception once and forever.
Nominated for the Auggie
With strong competition worldwide, this year's AWE Auggie Award winners really had to show their best to impress the judges. ViewAR's Authoring or Publishing Tool was credited with an honourable second place, missing a second Auggie in a row by the skin of a teeth. Nevertheless, the team around Markus Meixner, owner and CTO of ViewAR, did a really good job to build a tool which will scale worldwide very soon. "Of course we like to win, especially as a team, but coming that close confirms the good feedback we've got from the market recently", states Phillip Fumolo, CEO of ViewAR, "Now it's time to analyze our standing and continue with further improvements.".
AWE: Impressive, impressive!
Can you name one exhibition worldwide that doubles visitors on yearly base? Well, AWE USA 2017 made it. It's a good sign to see the industry growing, creating waiting queues on each entry, attracting exhibitors as well as participants. What impresses even more is the unity among the community, helping each other to promote new services, finding ways to improve each other's products and creating new ideas on the way. You can feel the spirit in spontaneously organised project talks and inside the boothes, where leading exponents of the industry shared their knowledge and experience with others. With such rich and dense industrial AR-power available, "bringing superpowers to the world" seemed to be an easy task.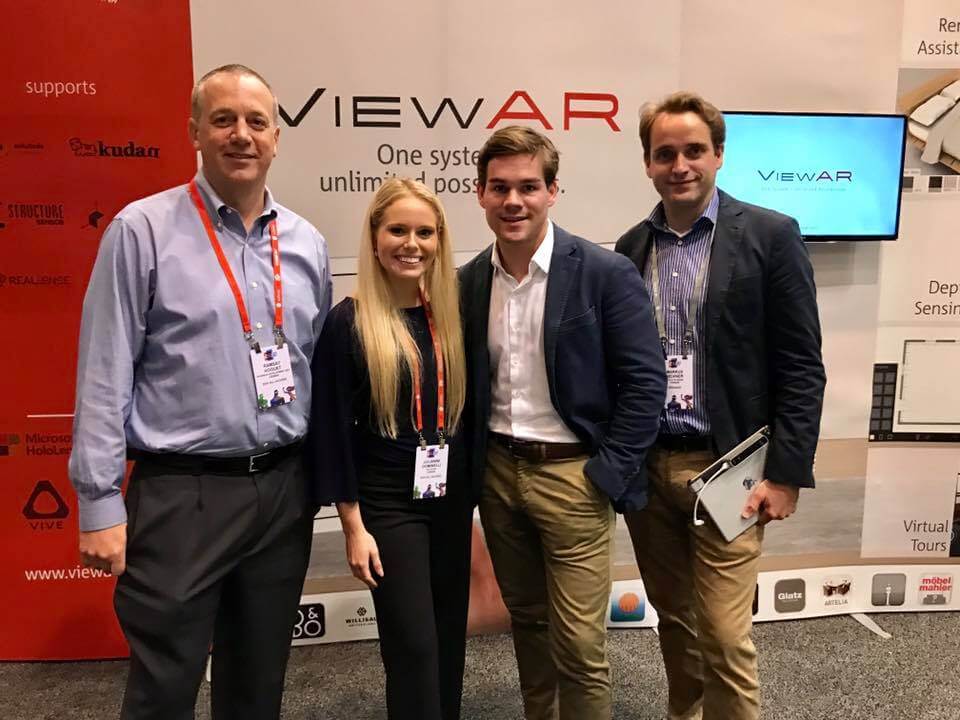 ViewAR held more than its ground on AWE, becoming a trendsetter in the fast growing sector of publishing tools. Generally it can be said, that the industry focuses on "systems" rather than fancy customized-solutions. Where else can you compare your structures, ideas and solutions better than in such an event, and ViewAR's SDK is, no doubt, a leading platform for developers and agencies, enabling them to display creativity based on a reliable base.
"Thousands of hours thinking about the right structure now pays off", states Markus Meixner, pointing at the strength of the platform, "our vast amount of useful features allows us to adapt to the market's sometimes unforeseeable turns in the shortest time possible."
Clients?
Developing mind-breaking technology is fun indeed. But the acid test of existing and future AR applications still is measured by the acceptance and adaption of the market, meaning the potential clients. Citing Churchill one would think of his famous words "It's the end of the beginning.", describing the change of perception for AR services. Augmented Reality enters mainstream and in a few years from now, companies will cease to exist, if they don't include AR in their strategies.
ViewAR used the time in Santa Clara on AWE to listen carefully to the visions and pains of visiting companies, willing to go for "the real deal". Yes, it needs substantial investments to dive into World 4.0 concepts, but the return will show up in a short period of time and builds sustainable business models, guaranteeing long term success thereafter.