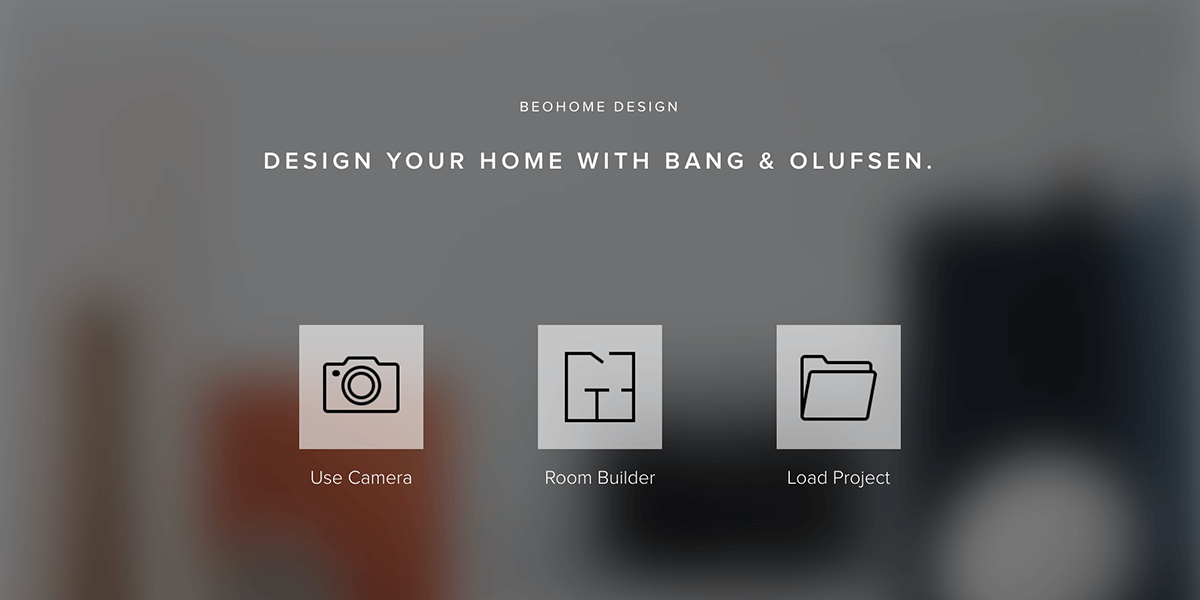 March 8, 2017
Bang & Olufsen launches "BeoHome Design"
Together with ViewAR, Bang & Olufsen built an interactive tool, which combines Augmented and Virtual Reality technologies.
The BeoHome Design app allows clients to configure their individual Bang & Olufsen products in 3D, see them from all perspectives and place them directly into their own rooms using the camera mode. Even detailed animations and product functionalities are integrated that show movements of TVs and play videos. This allows clients to get a perfect impression of the size, height and colour options of the products.
With the room builder function, clients can virtually define their room layout and can integrate the entire Bang & Olufsen product collection. After the configuration of their idea living space, clients can save it in the app, send it directly a Bang & Olufsen store or mail it to friends. The social media function allows the sharing of the configuration via facebook, Google+, Twitter or Pinterest.
Customers and staff alike are impressed about the 3D visualisation technology, especially when we show the television models in AR and start the playing mode, the animations bring the products to life. It is an engaging and creative way to learn about our products and show how customisable they are to fit perfectly into their home.