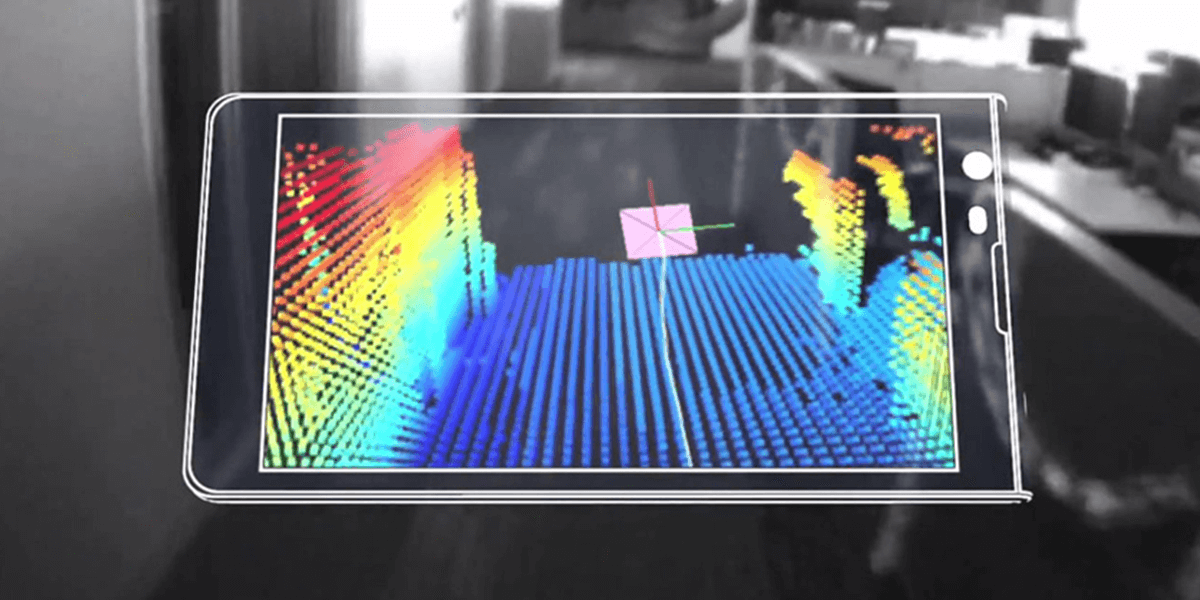 May 15, 2017
Depth-sensing becomes mainstream
Science fiction, anyone? Depth-sensing applications drive consumers' interest, while Integrating virtual objects and scenes via depth sensing technology enters the stage.
There is no question about it. Virtual, Mixed and Augmented Reality enter the stage of broad awareness among consumers worldwide. And it's not just the marketers who are enthusiastic about the new opportunities to offer new services, earning money along the way. The heavy industry itself has come to an agreement that industry 4.0 is more than just a short-lived hype, it is a substantial transformation process to increase productivity and efficiency in almost all fields of work. Still, there are some questions, mainly strategic ones, which must be answered before opening the mainstream floodgates.
Technology for sales
It is always the same story. Start-up invents pioneering innovation. Start-up gets ventured. Start-up gets bought. Just looking at the cases itself, there is nothing to complain about human inventory spirit. The real problem occurs, when the sharks start orbiting.
One example? PrimeSense was a high-rocketing fabless semiconductor company and provided products in the area of depth sensing inputs for consumer and commercial markets, when Apple decided it was time to integrate PrimeSense's flagship innovation into the "empire". Although Cupertino has remained silent about its plans with the acquisition, the technology behind it may make an appearance on the iPhone 8. So far so good. But what happened to early adopters of PrimeSense revolutionary depth sensing hardware, using it to build a business? What strategic consequences have been drawn from that case?
Well, the hardware itself is not available anymore and some former users are not happy about it. Dependency can be so annoying. As the market adaption of depth sensing application grows fast, AR-, VR- and MR-business models must be adapted accordingly. Betting on one horse came with a heavy price tag, while building on independent platforms may ultimately prove to be wiser. Austrian's ViewAR entered the course of staying neutral to certain innovation streams while establishing AR systems far from any dependency whatsoever.
Let's better stay independent
ViewAR's Team developed depth-sensing applications for all main hardware-players on the market, including MS Hololens, Google's Project Tango or the new kid in town, Daqri. Success proves Markus Meixner, CTO and founder of ViewAR, right: "We are enthusiastic about the different nuances of various hardware devices as each of them targets new markets and industries." Indeed, developing MS HoloLens applications for Wien Energie, the largest regional energy provider of Austria, seems to be fun, not just in an academic way, but in real life, testing industry 4.0 workflows in authentic environments including real humans working with it.
But depth-sensing can do more. A recent project, partnered by Lufthansa Cargo, showed the real stuff. ViewAR's 3D scanner application, used on a simple iPad, drove an increase in efficiency, which financed the development costs in no time. But besides those industry heavyweights, effective tools using depth-sensing technology can be found in various use-cases. Surface detection can help to identify walls, surfaces and terrains of all kind, delivering useful information for service providers fostering further action. Intelligent depth-sensing applications use object recognition or seamless collision and occlusion of objects broadening the path for innovations everywhere.
Mainstream?
If you believe the Digi-Capital | Augmented/Virtual Reality Report 2016, and you should, the AR/VR market is one of the fastest growing tech niche on our planet. MS HoloLens & Co, offering integrated and untethered positional tracking not limited by external sensors, will free movements and increase the experience of immersion. Decreasing the necessary hardware investments, as seen so many times in the past in different tec-eras, AR will go on in becoming "the greatest thing since the smartphone!" (Tim Cook, Apple). Although we are still allowed a glimpse of its real potential, AR's and especially depth sensing technology's victory can only be a matter of short time.
Use-cases are developed in all parts of the world, boosting the adaption amongst the developers' scene and consecutively spreading the good news among prospective clients. ViewAR will be a part of this prosperous future, that's for sure, using the skills gained from partnering with the industry's best like Novomatic, Intel and others.