11.07.2023
SERVICE AR Achieves SAP Silver Partner Status, Now Available on SAP Store.
Introduction
We are excited to announce that VIEWAR has strengthened its partnership with SAP, in which SERVICE AR achieves SAP Silver Partner status. As a result, our cutting-edge solution, SERVICE AR, is available on SAP Store, the renowned online marketplace for SAP offerings. This integration enables users to seamlessly access augmented reality (AR) functionalities through SAP Field Service Management and SAP Asset Manager, revolutionizing the way businesses interact with their core systems.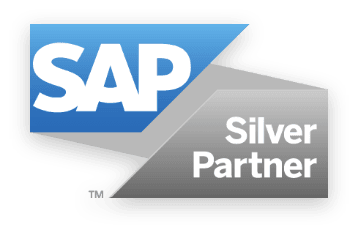 SERVICE AR for Enhanced Field Service and Maintenance Operations
With the integration of SERVICE AR into SAP Field Service Management, users gain access to a multitude of AR features. By simply connecting the SAP mobile client to SERVICE AR with deep links, they can activate the augmented reality mode and unlock a wide range of capabilities.
These include displaying directions to specific data points, accessing checklists and instructions, remote assistance and retrieving valuable information directly from the SAP core system. This innovative solution, which was nurtured by SAP.iO, SAP's strategic business unit dedicated to accelerating startup innovation, empowers businesses to optimize their field service operations with the power of AR technology.
Enhanced Accessibility and Efficiency for SAP Users
Markus Meixner, founder and CEO of VIEWAR, expressed his excitement about offering SERVICE AR on SAP Store, emphasizing the enhanced accessibility it brings to businesses utilizing SAP technology. Meixner highlighted how SERVICE AR streamlines business processes and enables workers to navigate efficiently through augmented reality. Furthermore, digital work instructions provided through the solution contribute to increased productivity, accuracy, and consistency within the workforce.
Conclusion
By achieving SAP Silver Partner status and making SERVICE AR available on SAP Store, VIEWAR opens up new horizons for businesses utilizing SAP technology. This exciting collaboration enables companies to harness the power of augmented reality for field service management and maintenance, improving efficiency, accuracy, and overall customer experience. We are dedicated to driving innovation and delivering exceptional solutions that empower businesses in their digital transformation journey.
Trademark Information:
VIEWAR's partnership with SAP highlights the expertise and commitment to excellence that drives our organization forward. Please note that SAP, along with its products and services mentioned in this article, are trademarks or registered trademarks of SAP SE in Germany and other countries. Additional trademark information and notices can be found on the SAP Copyright page. All other product and service names mentioned belong to their respective companies.
Link to SAP store: https://store.sap.com/
#ServiceAR #SAPSilverPartner #AR #SAPStore