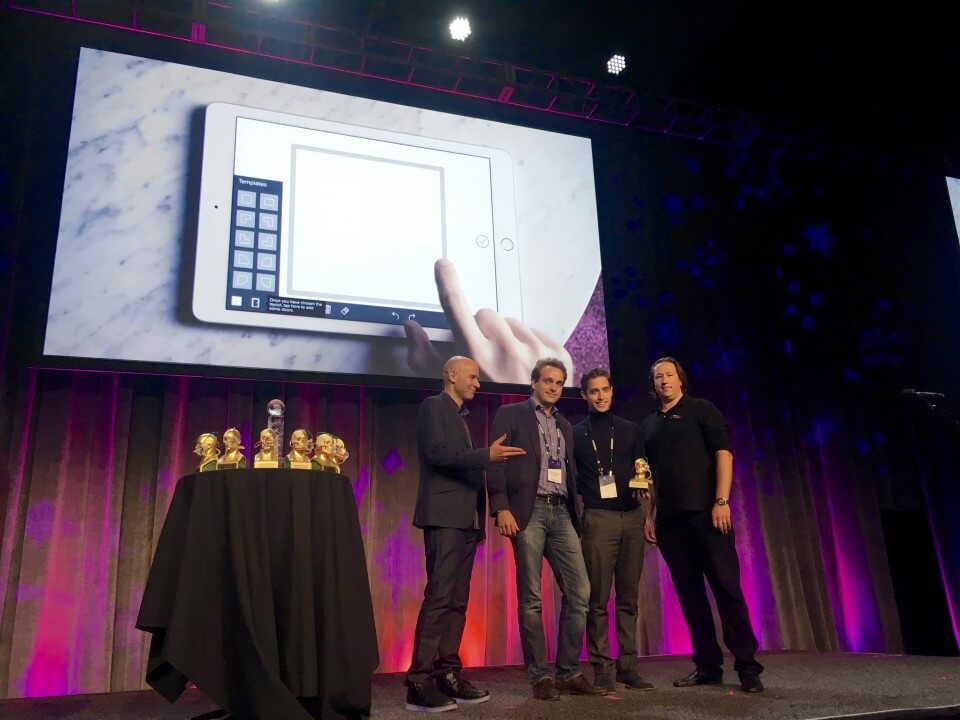 June 7, 2016
Superpowers for ViewAR
The Augmented World Expo 2016
On June 1st & 2nd, 2016, the AWE (Augmented World Expo), the largest conference and expo featuring augmented reality (AR), virtual reality (VR) and wearable technology, took place in Santa Clara, California – just a bit south of San Francisco. The event saw nearly 4,000 attendees from over 40 countries, 200 speakers and 200 exhibitors and ViewAR was part of it. As nominee in two categories for the Auggie Awards 2016 – the Oscar's in the AR/VR industry – the ViewAR team traveled to Santa Clara, CA in order to showcase new projects and latest innovations on-site. Giving live demos and letting visitors try newest products created somewhat a buzz around our stand.
With us was at the AWE, was Simon Silva (Global Customer Experience Manager, Bang & Olufsen), with whom ViewAR developed the Mixed Reality App "BeoHome Design" and took up a speaker spot at the conference, holding a key note on "Bridging the retail gap between visualisation and reality".
A short interview with Markus, ViewAR's CTO, where he introduces two nominated apps right before the Awards ceremony may be found here:
ViewAR – the award winning Augmented Reality system
When applying for the Auggie Awards our team didn't even imagine this phenomenal outcome. Our depth-sensing project "Volume Check" in cooperation with Lufthansa Cargo made it to the Top 5 out of more than 120 applications. The state of the art app "BeoHome Design" which ViewAR developed for the design brand Bang & Olufsen won the Auggie Award 2016 in the category "Best-App". We feel honored and still cannot believe it, but here is the proof. At this point we want to say THANK YOU to the entire ViewAR team working on these two amazing projects! A big thanks also to our clients, who made it possible to work on such great projects!
Summing it up, the AWE2016 again was a great experience where we got to know great people and products. We are already looking forward to returning to the AWE2017!