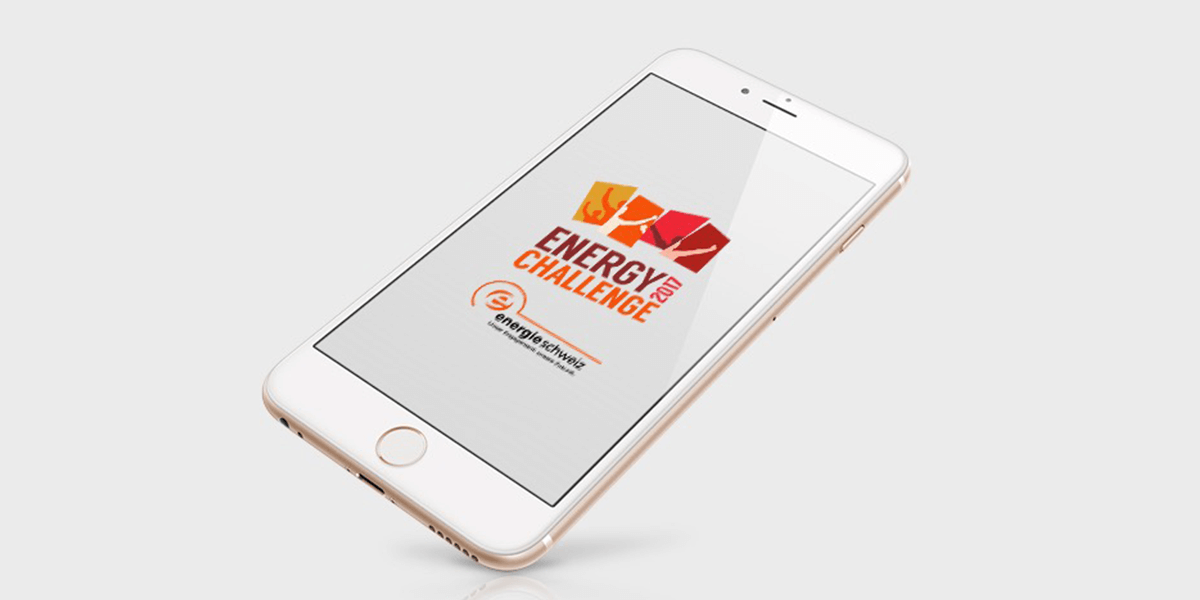 May 19, 2017
Swiss Energy Challenge 2017
This year again, EnergieSchweiz presents themes evolving around energy efficiency and renewable energy. This project of Styria One, FS Parker, ViewAR, Messe Schweiz, IKEA, Raiffeisen, Swisscom, AXA Winterthur, BRACK.CH and Nespresso aims to show simple tips how to reduce peoples' personal energy consumption.
Swiss citizens were curious, when they were informed about an interesting event recently. The Energy Challenge 2017, sponsored by Swiss industrial heavyweights, featured the well known Swiss rapper Stress who explained the main goal of the Energy Challenge 2017 like that: "When I started to get involved in energy topics I realised that the approach mustn't be seen as a sprint then rather a marathon. It needs time to create awareness and a real behavioural change. Everyone is called in to contribute to that matter which must be a concern for all of us. It is not necessary to become a king of energy saving, just change small things in your daily life and the overall result will be incredible." What a contribution from a well known star to the initiative started by the Swiss government in 2001 with the aim to reach defined goals in clima-politics!
But how can such a venture become successful? How can people become involved? Modern technology is the answer. The Energy Challenge 2017 sets on digital platforms and engaged Augmented Reality by ViewAR to create momentum.
Augmented Reality and gamification to create awareness
Core promotion platform of the Energy Challenge 2017 is a free downloadable application which provides information all around energy and enables users to dive into a thrilling digital world. Quizes and tips allow the collection of so-called "energy points" which can win users financial rewards up to 200.000 Swiss Franks. Styria One and ViewAR were challenged to create a framework, both, driving engagement and providing goal-oriented entertainment at the same time. A similar venture in 2016 gained energy savings of around 30,7 Mio. kWh, which equals 2 Billion km driven by bicycle (Ø 20 km/h) and sum up to saved energy costs of 7,6 Mio. Swiss Franks.
Behind the scenes
ViewAR's contribution to the Energy Challenge 2017 consisted of the Augmented Reality core, which implemented into the Energy Challenge app. The first stage of appearance was planned during the MUBA Basel, an exhibition dedicated to energy matters. Visitors could download the app and start collecting points by visiting 13 info points, where videos must be watched, quizzes must be participated in and interactive content must be handled in order to collect "energy points".
The time frame to design the app, discuss contents and its placements as well as checking technological requirements for being "always on" at the location was a tough venture but was successfully managed within one month. Thanks to ViewAR's flexible Augmented Reality framework, the timetable was kept and visitors could enjoy a seamless string of interactions.
Technology adaption only works with a good story behind it
After the first public appearance of ViewAR's Augmented Reality app for the Energy Challenge 2017, it is time to analyse the results. Augmented Reality is still just technology and not a general solution "for everything". Consumers are willing and ready to us AR applications, as seen during the MUBA Basel, if they see the real benefit for themselves. Technology, especially a new one, creates publicity and awareness and, if developed user-friendly, can be a killer-tool for campaigns as well as products and services.
The Energy Challenge 2017 can therefore be considered as a huge success, both for reaching the main goal and for introducing Augmented Reality to a broad audience. The chosen topic, saving energy, starts to become a main focus for governments as well as for individuals, and initiatives like The Energy Challenge 2017 will be seen more often in the future.
Using creativity and gamification to stimulate active action instead of passive content consumption allowed Augmented Reality to starr as the main framework, displaying its great advantage to other forms of communication. AR connects the dots, bridges the gap between real life and imagination and stimulates interaction. It was an honour for ViewAR to be a part of such a substantial and sustainable project and to contribute to a team of highly professional and dedicated people to make the vision become reality.