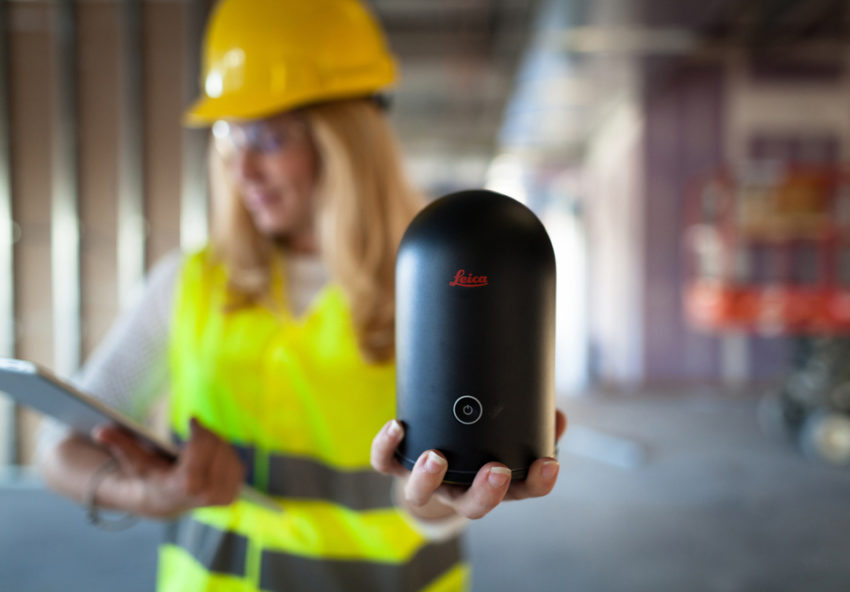 20.05.2021
ViewAR now also supports Leica BLK360 and Leica RTC360 scanners for location based AR
ViewAR support for Leica360 scans with E57 File export is here! Sign up at https://portal.viewar.com to create immersive AR experiences!
Today, we are happy to announce that our latest ViewAR portal update includes support for E57 files created by the Leica BLK360 Imaging Laser Scanner as well as the Leica RTC360 3D Laser Scanner. That is to say, Leica scanners capture spaces as point clouds and panoramic images. These images can be used for indoor navigation and display of Augmented Reality data. Therefore, using our portal, we are making it easy and intuitive to add additional and immersive information to your scanned locations. A great opportunity to offer your clients an unforgettable interactive AR experience!
Achieve spatial awareness with your 3D scans
Combined with the ViewAR ecosystem, Leica 3D Scanners, but also scans from Matterport or NavVis, you can use the digital twin to create an indoor mapping system. Like this, complete spatial awareness is achieved. Consequently you can use this to integrate AR features. For example manufacturing facilities, shopping centres or large buildings.
"With the increasing selection of 3D scanning devices, we are constantly adding support for additional devices. Above all, we want to meet the needs for software demand to create AR experiences." says Florian Liebisch, Head of Product Development at ViewAR. "With the Leica scanners, we are adding an extremely professional and reliable system to create Augmented Reality with point cloud scannings."
Moreover, ViewAR will continue to expand its portfolio. That is to say, we enable you and as many customers as possible to enrich their digital twins with AR features.
From adding Points of Interest to editing final AR features. You can enrich your 3D scans with the ViewAR system and transform any physical location into an immersive AR experience.
Here's how it works:
Use the Leica BLK360 or the Leica RTC360 to create a digital twin of a physical site.
Upload the E57 dataset at our web portal for processing.
Edit your digital twin with the ViewAR system and create Augmented Reality experiences.
Run the experience on your mobile device on the location.
Contact us to schedule a demo call or if you need help to identify the most valuable AR use case for you – our ViewAR experts are happy to provide answers and assistance.