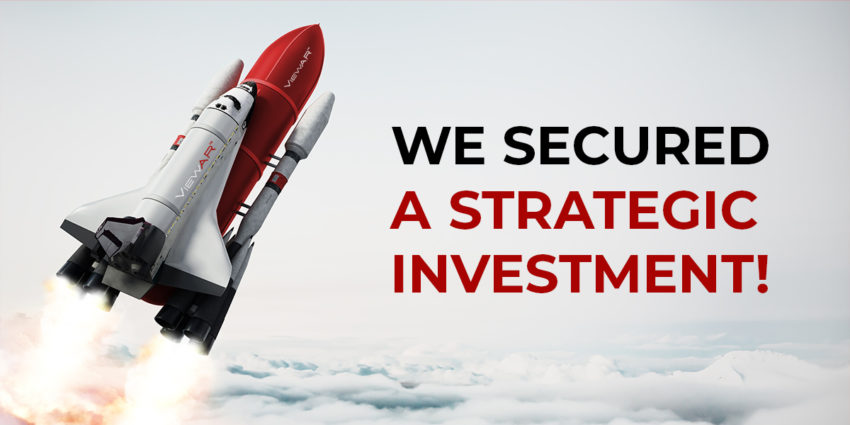 06.07.2021
ViewAR secures Strategic Investment for Expansion
Augmented reality – Everywhere for Everyone
Vienna, Austria, June 2021 – ViewAR, a leading global provider of augmented reality (AR) software. The creator of new AR ecosystems, is pleased to announce a strategic investment from Lansdowne Investment Company Cyprus Ltd ("LICC") and Breeze Invest GmbH ("Breeze Invest").
The multi-million Euro capital investment from LICC and Breeze Invest will allow ViewAR to increase its head count, accelerate the development of its award-winning technology, and further enhance its ability to address key markets and industry segments globally.
LICC is an investment vehicle managed by Lansdowne Partners Austria GmbH ("LPA"), which is an Austrian Alternative Investment Fund Manager with a strong focus on investing in and fostering European innovation. LPA is part of the Lansdowne Partners group of companies.
Breeze Invest, based in Vienna and Liechtenstein, is a private equity company focusing on investments in medium-sized industrial companies in the DACH region and neighbouring CEE countries.
Founded in Vienna in 2010, ViewAR has created the only AR solution of its kind, providing a complete infrastructure to create, manage, test and publish augmented reality applications. The ViewAR System lets developers and inexperienced creators use cutting-edge AR technologies to create immersive AR experiences across a broad range of domains. The ViewAR All-in-One system covers the solutions for indoor navigation and guidance; Industry 4.0 & IoT; remote assistance and product visualization. ViewAR has won several awards for its technology, including the highest award in the field of AR: Auggie Award from Augmented World Expo
The support of LICC and Breeze Invest comes at a very exciting time for ViewAR.
Commenting on the investment, Markus Meixner, founder and CEO of ViewAR said: "There is enormous potential to optimize business operations and customer experiences using augmented reality. With our technology we will be able to provide a significant contribution towards an augmented world bridging the gap between digital and physical. We are excited to receive such support from our investors who see the possibilities of this technology and actively help us reach our goals. Together with Breeze Invest and LICC, we have the right partners on board."