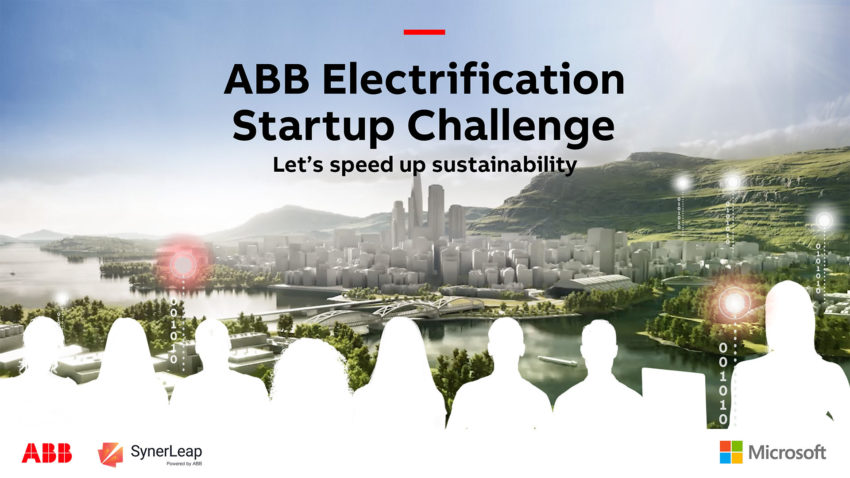 28.06.2021
ViewAR wins the ABB Electrification Challenge
ABB Electrification's Startup Challenge in collaboration with Microsoft and SynerLeap were scouting for startups all over the world. On June 23rd, three winners were announced to each receive funding for project development together with ABB. Austrian company ViewAR won first prize in the category "Distribution Solutions" with its Augmented Reality solution.
In collaboration with Microsoft and ABB's innovation hub, SynerLeap, ViewAR took part in the ABB Distribution Solutions Challenge and succeeded as one of nine finalists. The Challenge featured a 10-day competition culminating in the final event on June 23rd with a project contract, to develop a PoC and later a productized solution offered to ABB customers. The whole competition shortlisted 23 startups who wanted to deliver scalable solutions across three main categories: Smart Buildings, Smart Power and Distribution Solutions. ViewAR took part in the Distribution Solutions challenge and presented a system to enhance safety and increase efficiency with Augmented Reality at ABB's substations.
"We are thrilled and humbled to have won the ABB Electrification Distribution Solutions Challenge," said Markus Meixner, CEO and founder of ViewAR. "Safety and Efficiency are increasingly important factors for both; firstline workers in an electrical substation as well as corporate management. This challenge is an exciting opportunity for us to help upgrade safety solutions with 3D spatial mapping and position detection."
Global talent search for digital startups to 'speed up sustainability'
Cutting-edge startups looking to shape the future needs of society through the creation of safe, smart and sustainable solutions were invited to participate in the global competition to leverage ABB's product offer using technologies such as Augmented Reality, machine learning and blockchain. Following its tagline "Speeding up Sustainability", the Startup Challenge by ABB Electrification focused on finding the most efficient ways to address how digitizing industrial power applications can play a significant role in upgrading safety solutions.
Each category had pre-defined criteria and examined how the suggested solutions could be used to optimize commercial buildings, improve power consumption and apply digitalization to upgrade safety solutions and maintenance.
Each finalist within the Distribution Solutions challenge were judged across three key technologies in two application domains.
Key technologies:
Human presence detection
Distance detection (accuracy in cm)
Handsfree display of information
Application domains:
3D spatial mapping
Position detection
"Throughout the start-up challenge, we were deeply impressed by the fit of ViewAR with our own strategic direction, their technology, their solution flexibility across devices and platforms, and most importantly, the passion of the team. This is a great time to work together to take their innovations further, and to develop new digital solutions for a safe and sustainable future."

said Max Cenni, VP Portfolio and Digital, ABB Electrification Distributions Solutions.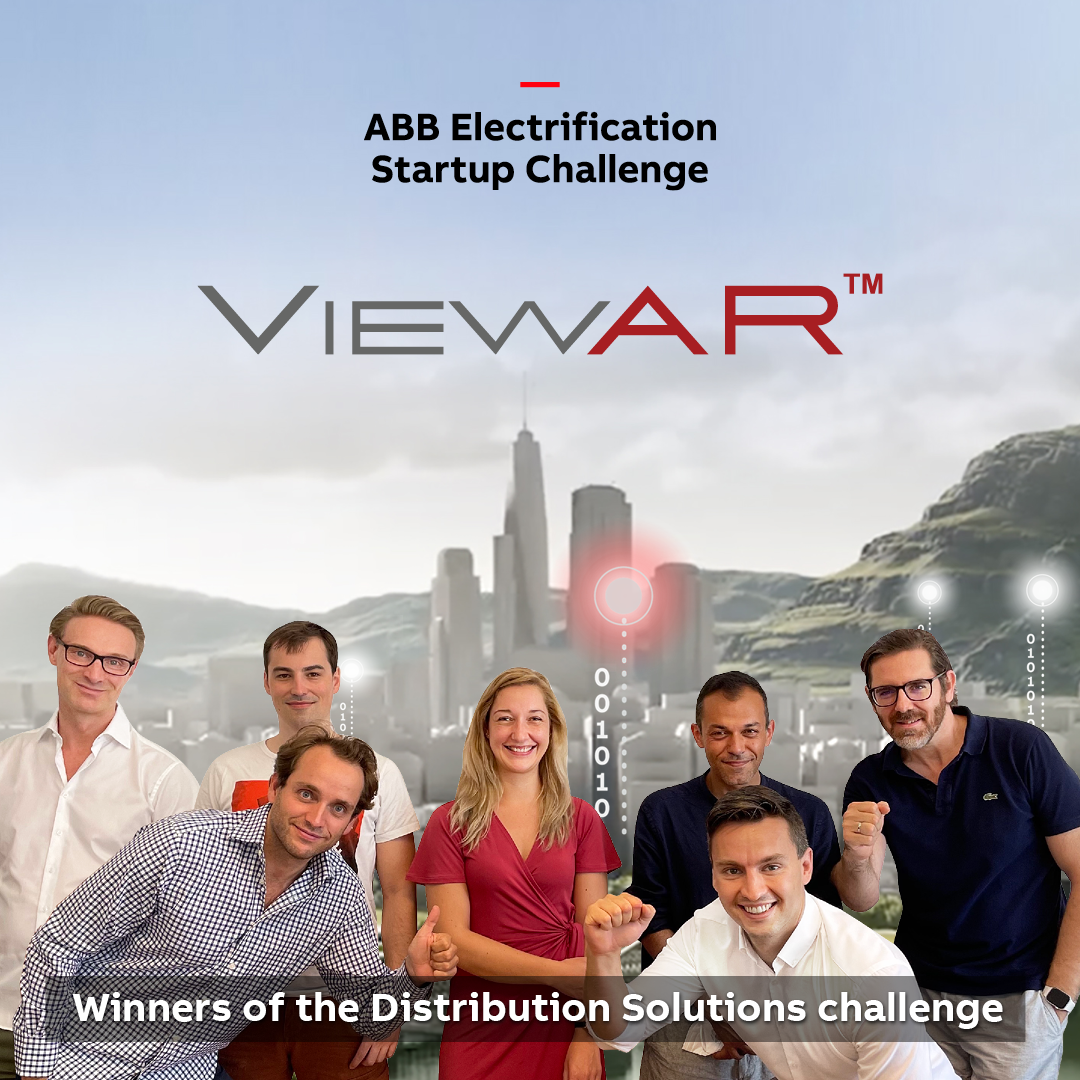 Enhancing safety and increasing efficiency with Augmented Reality by ViewAR
ViewAR's success in the Distribution Solutions challenge will bring their Augmented Reality platform to bear on important challenges in industrial and more specifically electrification field.
The company demonstrated how a position detection system based on a 3D scan enables its users to quickly identify danger zones and therefore improve work safety in electrical substations. By leveraging digital twins, ViewAR applies 3D spatial mapping and combines it with visual recognition. The system can be used with a head mounted display, or handheld/mounted smartphone. With this proposal, all requirements were met and the jury was convinced that ViewAR's Augmented Reality offerings would provide an efficient and valuable solution.
All three winners from their respective categories will benefit from marketing and networking support from ABB R&D experts and gain access to ABB Electrification tools as well as its global customer base. They will also receive access to Microsoft experts and cloud technologies, earning one to one business and technical coaching, and a membership for ABBs startup-hub SynerLeap.
Read more about the challenge here.
---
About ABB
ABB (ABBN: SIX Swiss Ex) is a leading global technology company that energizes the transformation of society and industry to achieve a more productive, sustainable future. By connecting software to its electrification, robotics, automation and motion portfolio, ABB pushes the boundaries of technology to drive performance to new levels. With a history of excellence stretching back more than 130 years, ABB's success is driven by about 105,000 talented employees in over 100 countries. www.abb.com
About SynerLeap
SynerLeap is ABB's global innovation growth hub. We support startups to accelerate and expand in a global market together with ABB. SynerLeap opens up for investments and offers a unique mentorship and access to ABB's net-works partners, customers and technology in automation, robotics and energy to company members. Today, more than 100 companies from 19 countries spanning five continents have joined SynerLeap including Graphmatech and MTEK from Sweden, Everactive from USA and NumoCity from India. www.synerleap.com
About ViewAR
ViewAR™ is a leading global provider of Augmented Reality (AR) software, based in Vienna, Austria. The System is the only solution of its kind, providing a complete infrastructure to create, manage, test and publish your Augmented Reality applications. It lets developers and inexperienced creators use cutting-edge AR technologies to create immersive AR experiences across a broad range of domains. The ViewAR All-in-One system covers the solutions for indoor navigation and guidance, Industry 4.0 & IoT, remote assistance and product visualization. It has won several awards for its technology, including the highest award in the field of AR: Auggie Award from Augmented World Expo. www.viewar.com