17.08.2018
Wolkenwerk configurator in the Best Practice Innovations
We are proud to share with you a mention in the 2nd Innovation Report of the Real Estate Industry (2nd Innovationsbericht der Immobilienwirtschaft) by ZIA! The awarded project is the Wolkenwerk application – an effect of our cooperation with Implenia on the Wolkenwerk project!
The jury appreciated the BIM-based interactive 3D apartment configurator in VR offered to customers as a tool for apartments customization. 3-dimensional and quantity data were imported from Revit and utilized for creating a live price calculation functionality, giving users an overview of additional costs/reductions in the real time.
More about Best Practice Innovations: www.innovative-immobilienwirtschaft.de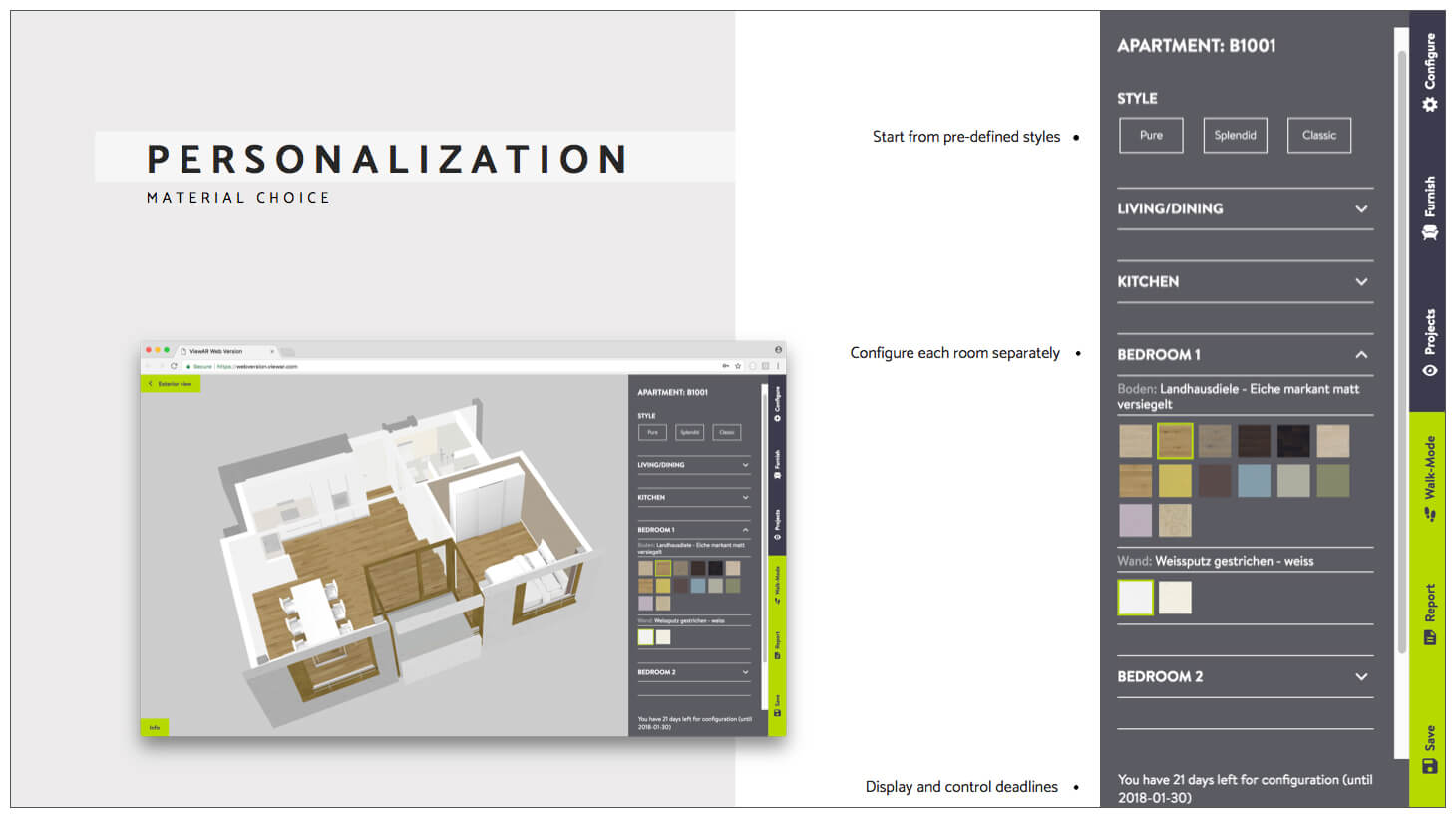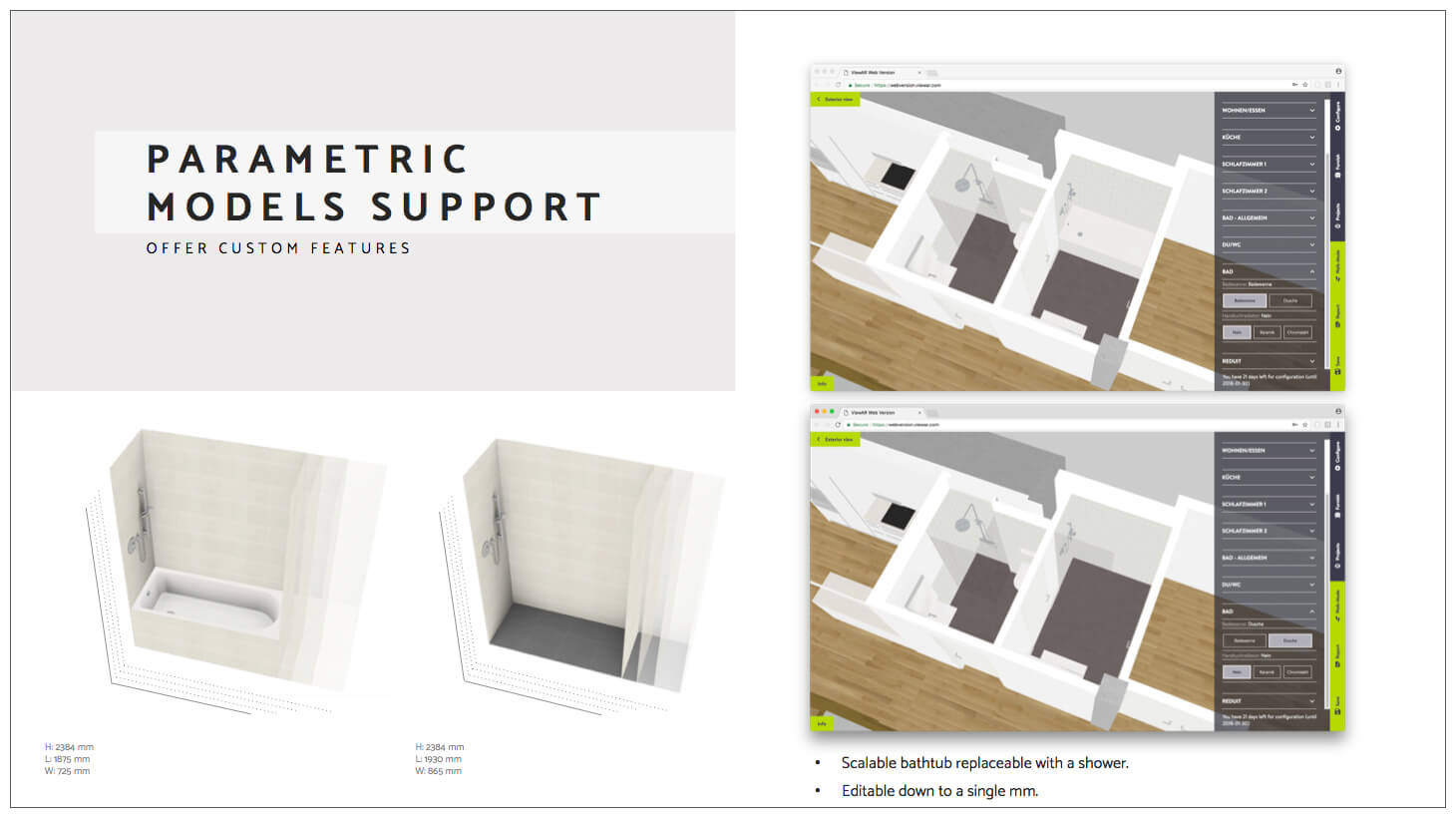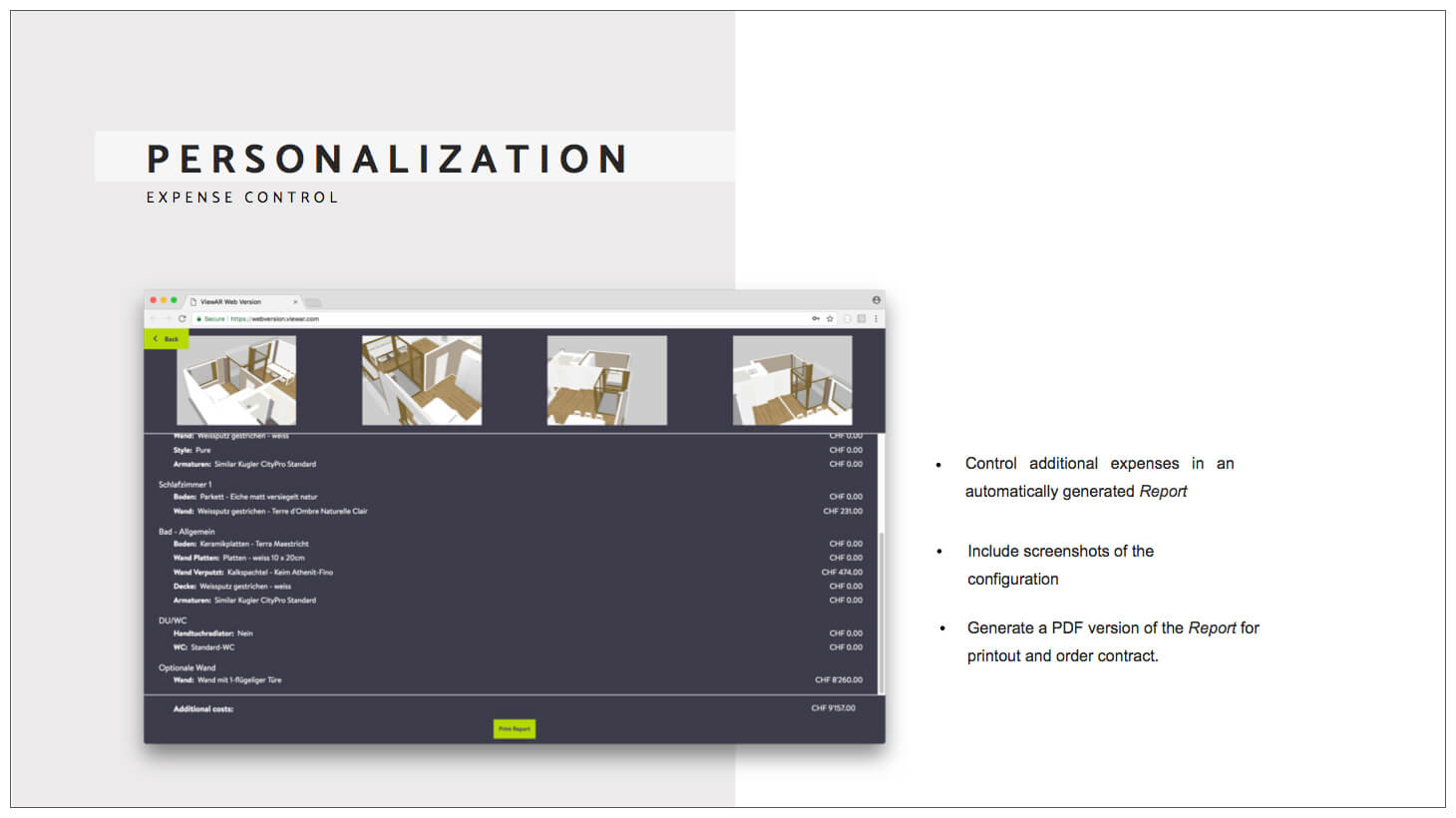 About ZIA.
The Central Real Estate Committee (Zentrale Immobilien Ausschuss e.V.) is the regulatory and economic policy advocate of the real estate industry. It promotes and accompanies appropriate measures to maintain and improve the economic, legal, tax and political environment of the industry.
About Implenia.
Implenia is Switzerland's leading construction and construction services company with a strong position also on the German, Austrian and Scandinavian markets. With its integrated business model and specialists operating in all areas of construction, the Group can manage a building project through its entire lifecycle and deliver work that is economical, integrated and customer-centric.