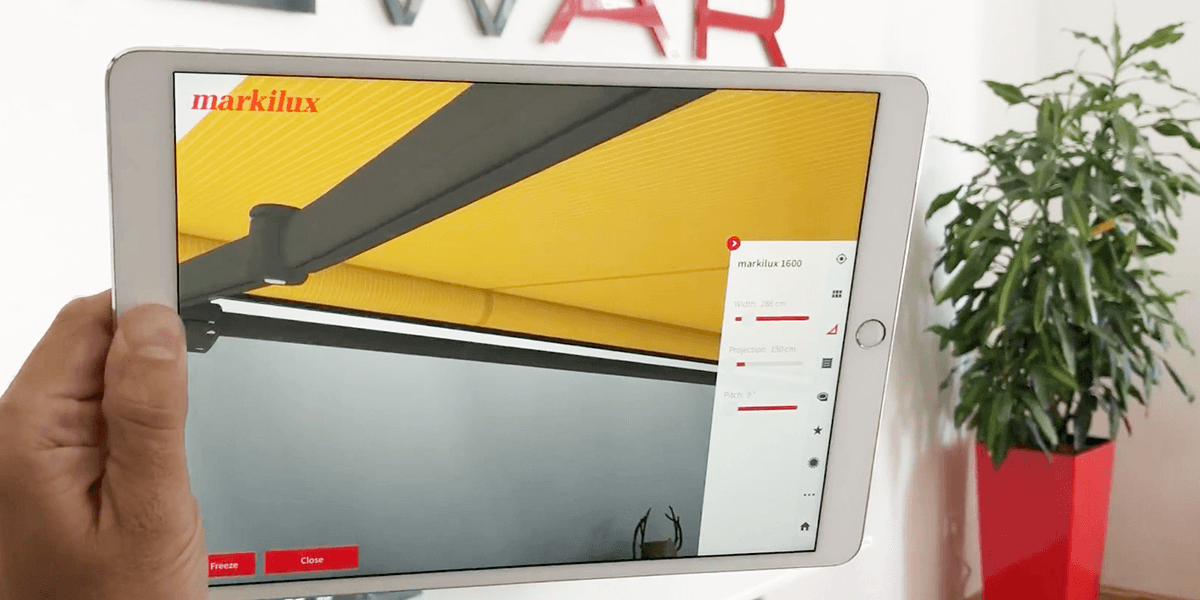 November 9, 2018
ViewAR releases world's first Diminished Reality App!
Placing an object in Augmented Reality is one thing, however, removing an existing one is a whole new level!
Diminished Reality, the newest feature of the ViewAR SDK, enables for removing elements from the camera image so that new items may be placed. How does it work? We have developed our own solution which creates a virtual object filling in the masked part of the scene and an assigns it an intelligent material created on the basis of information from its surroundings. This feature has just gone live in the markilux 3D app where it is used for removing an existing awning from the client's facade, so that a new one may be properly visualized. You can see a simulation in the video below, where our company logo is being masked out. Welcome the future of AR!
To learn more about the ViewAR SDK visit www.viewar.com.