09.03.2020
ViewAR USDZ&GLB Converter – your company's easiest first step towards WebAR
There is no doubt that USDZ, GLB and Web AR are the next big things in the Augmented Reality industry. The hype is not overrated – frictionless implementation, the possibility of integration into existing websites and the ability to offer AR without any additional app are winning the technology more and more popularity.
Apple and Google both offer native ways to view 3D models in AR on a mobile device – USDZ for Apple iOS devices and GLB for Android powered devices. There are many websites offering conversion tools into these formats. The current state of these tools is far from perfection. They manage to correctly represent geometry, but fail with converting materials which often turns out broken. ViewAR has taken care of this issue and developed an advanced USDZ and GLB model converter which allows users to customize materials after conversion.
The ViewAR USDZ&GLB Converter
Our converter is browser-based and doesn't need any software-download or -installation. To make sure that any converted 3D-model fits perfectly in real environment, you can setup and apply PBR (Physically Based Rendering) materials through our integrated material editor. We currently support FBX and OBJ file format. For more information please check out USDZ&GLB converter product page.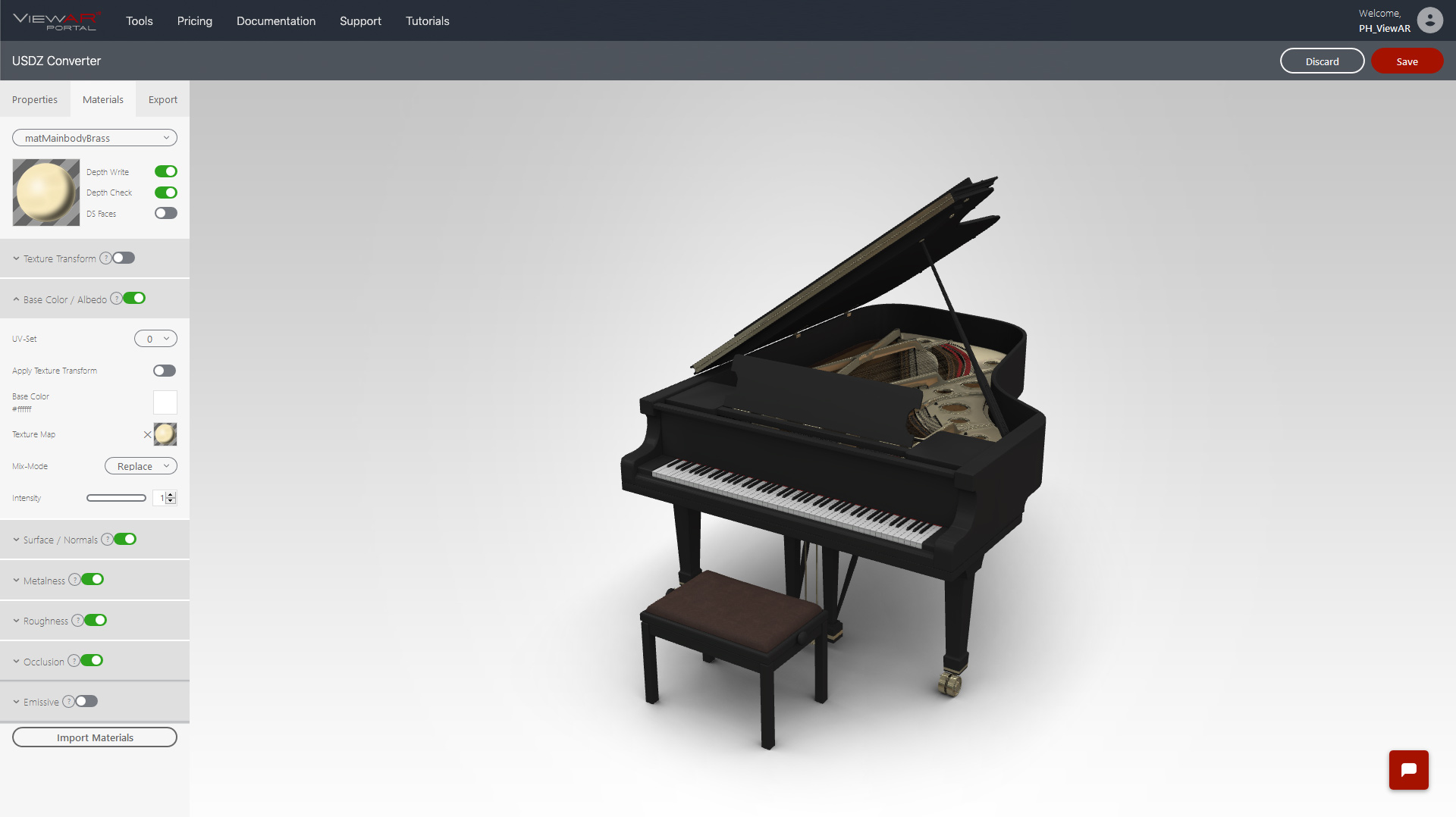 ViewAR USDZ&GLB Plugin
Furthermore, we are currently working on a plugin that adds USDZ and GLB into websites and web-shops with just a single line of JavaScript. It automatically injects a button to view the right product variant/color combination in AR. We currently offer early access for the plugin to a few companies worldwide. For more information please check out USDZ&GLB Plugin product page.
More Info
Read more about WebAR and why its not as ready as you might think: https://www.viewar.com/blog/how-ready-is-webar/
One of the first companies implementing the new format on a big scale is one of our clients – KARE. The German furniture company is using our USDZ converter for over 1500 items available on their website. Read the blog article here: https://www.viewar.com/blog/kare-integrates-over-1500-usdz-models/