Increase Your Sales with ViewAR USDZ Website Plugin
Visualize your products in real environment without having to download an additional software or app.
Let your customers experience high-quality content in 3D and AR directly on your website or web-shop and help your customers view products in Augmented Reality without having to download any additional app. Integration of USDZ and GLB enables rich and interactive experiences on your website and helps to accelerate your customers buying decision process.
USDZ/GLB Live Demo for your mobile device!
Please tap the icon to switch to AR view (icon is displayed on mobile devices only!)
Website Integration with a Single Code Snippet
For companies with a large product range, we offer a fully automated solution, the USDZ website plugin, which is being currently tested with selected companies. How does it work? All available 3D models are uploaded to the ViewAR cloud and automatically converted into USDZ and GLB format. On the company's website or web-shop, only a Javascript code snippet is integrated. It displays a button that automatically loads a product's 3D model and its corresponding product variant and color based on a set of rules. This button can be styled according to the companies corporate design.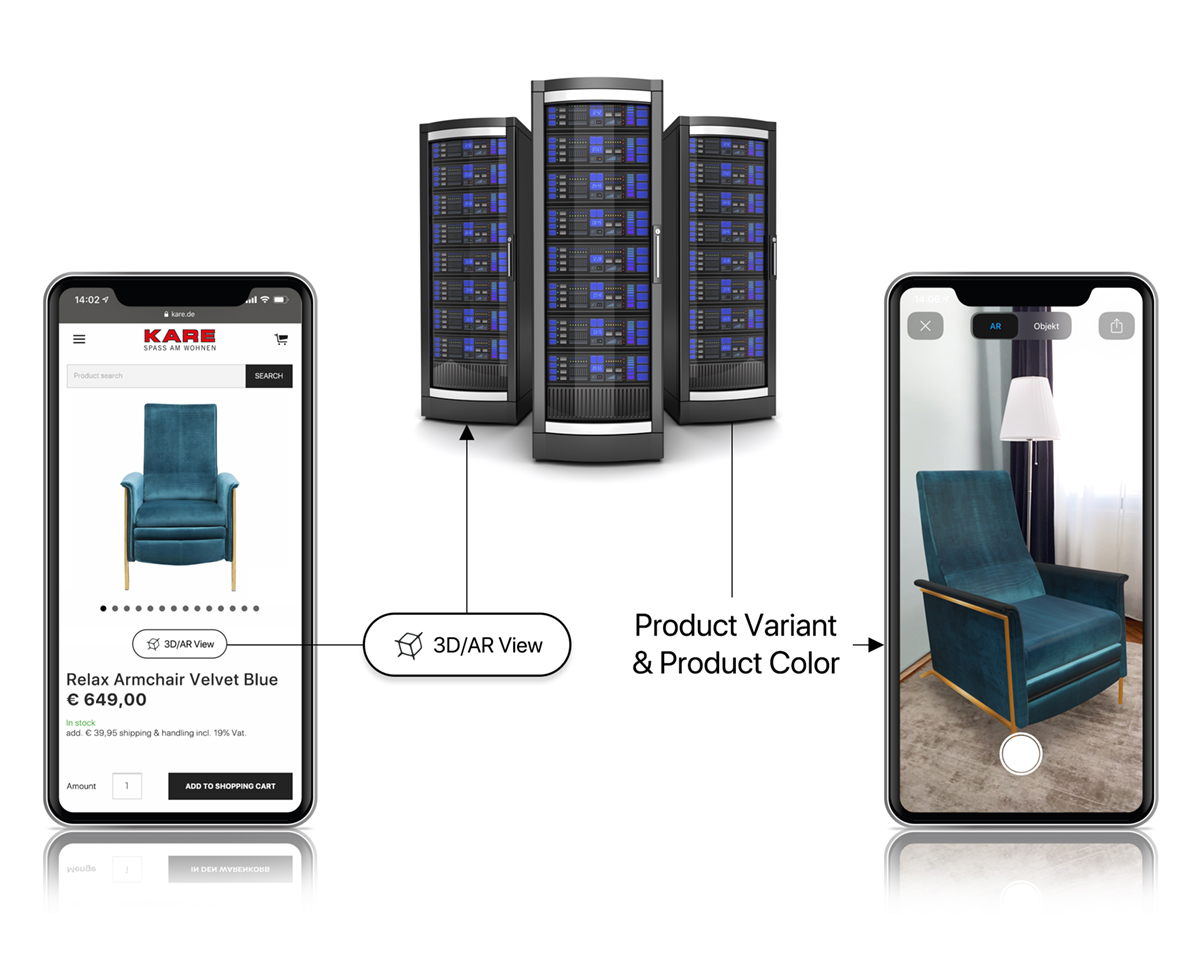 Interested? Apply for USDZ Plugin Early Access