USDZ and GLB
Converter
Upload and convert your 3D files with only a couple of clicks into .usdz or .glb file format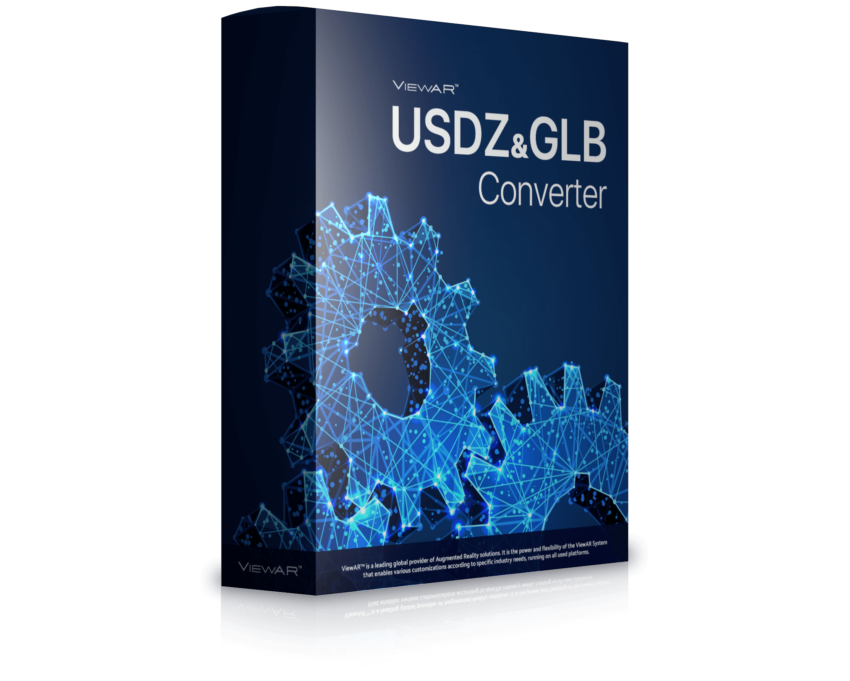 USDZ and GLB enable users to view any 3D object in their real environment without having to download an additional software or app. The files can be easily shared via websites, web-shops, Google search, e-mail or any instant messaging application like WhatsApp. The recipient can view the 3D object with just one simple click on the file. ViewAR offers an easy-to-use and free online converter to export any 3D file (incl. textures and materials) into USDZ or GLB with just a couple of clicks. Materials of uploaded objects may be edited and optimized with our online material editor.
Please tap the icon to switch to AR view (icon is displayed on mobile devices only!)
Easily Share USDZ and GLB Objects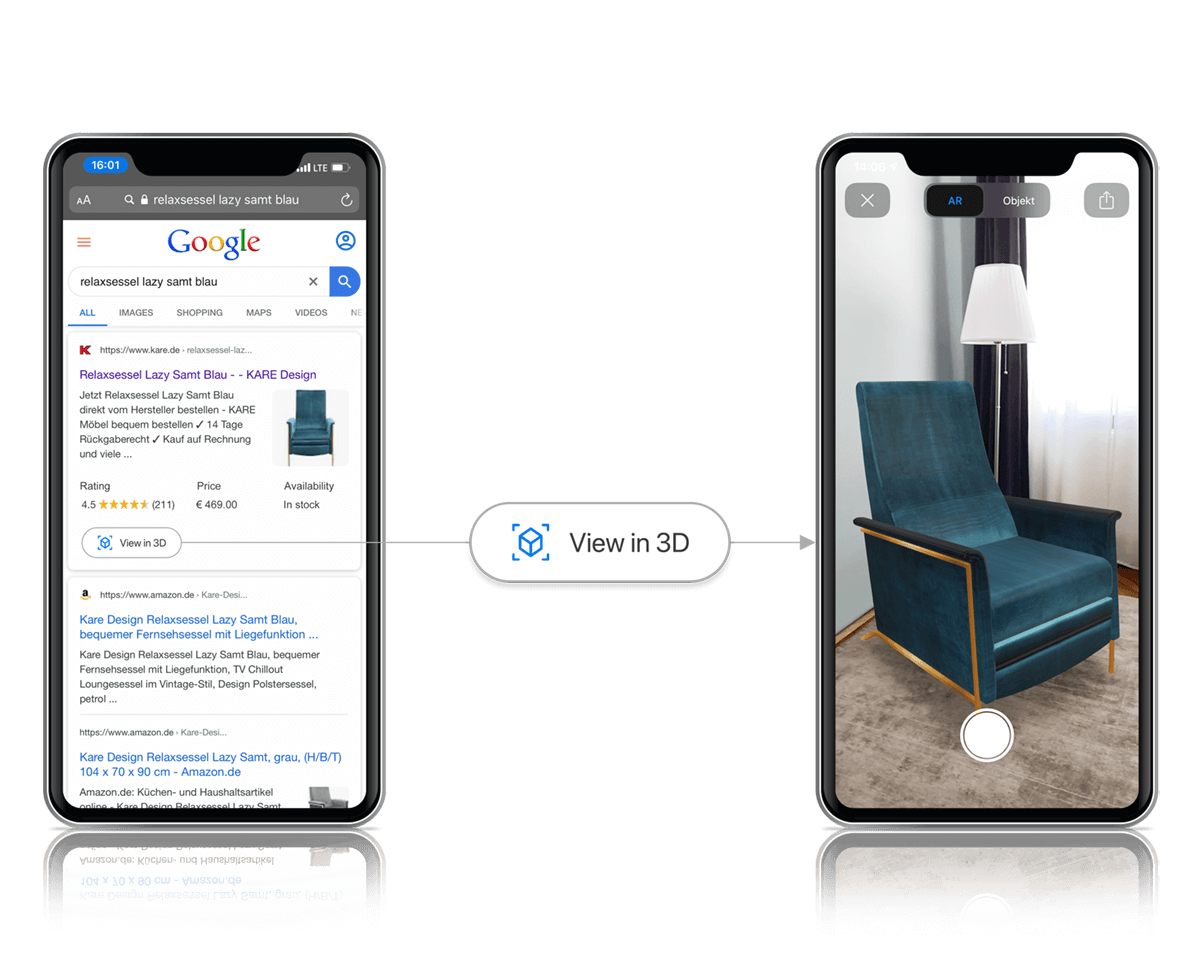 Google Search
With just a few lines of code users can add 3D Augmented Reality objects to Google's search results. A button "View in 3D" is placed directly in your Google Ad, which activates the Augmented Reality view of the product.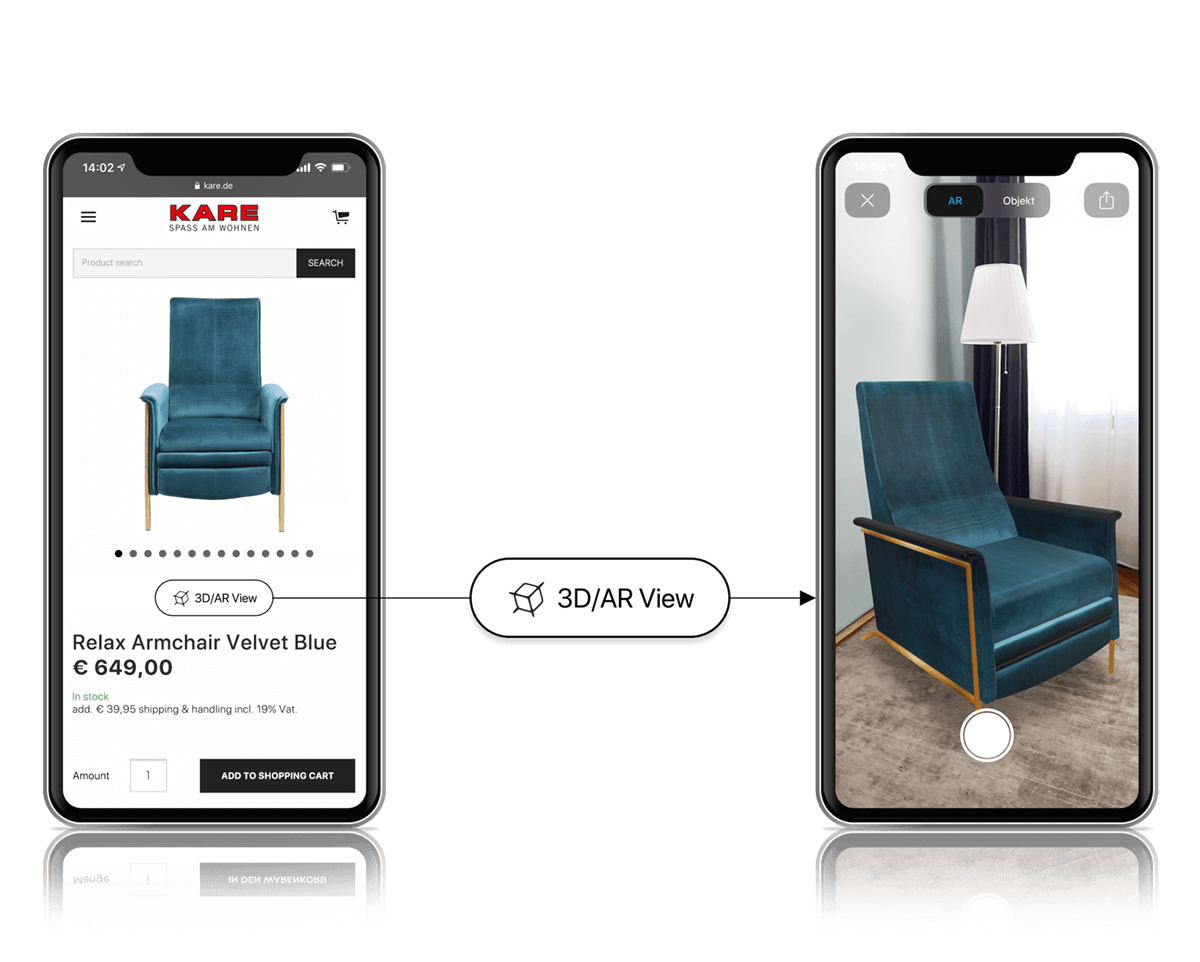 Website & Web-Shop
Offering Augmented Reality on your website or web-shop is very easy with USDZ and GLB. The files just need to be uploaded to a web-server and linked via a button (e.g. 3D View) on the product page. No additional app needed.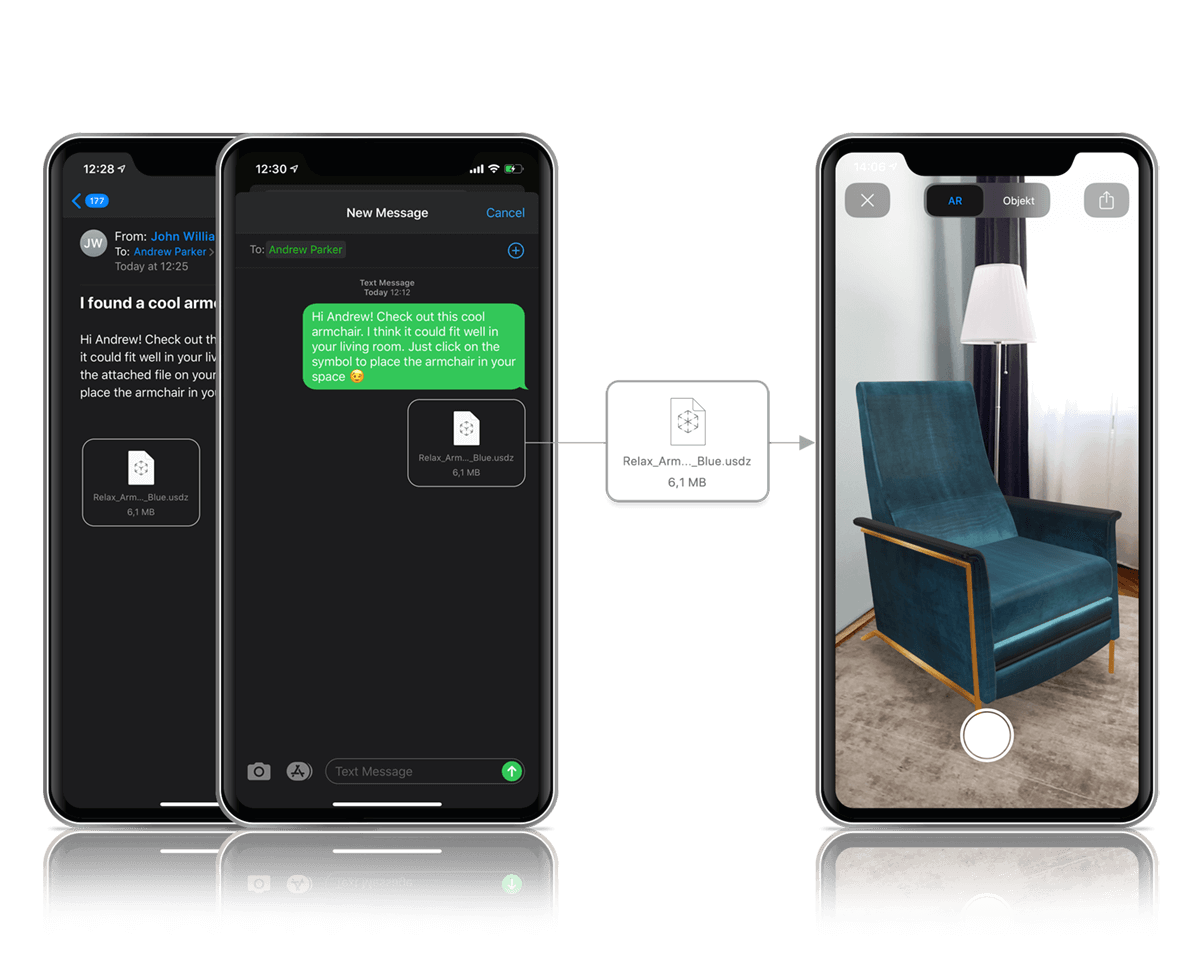 E-mail & Instant Messaging Applications
Converted files are easily shareable, so if users are looking to get a second opinion before purchasing, they can embed the virtual product in chat or email conversations.